Available for booking…solo acoustic based or with additional musicians.
E-mail: garysing1@aol.com for details.
Gary O'Dea LIVE 2022…
The Songwriter Sessions return with a BANG …details below… 
GOJO' MUSIC presents…
THE SONGWRITER SESSIONS…Sunday afternoons – once a month – Upstairs @ The Craven Arms, 47 Upper Gough St, Birmingham, B1 1JL.
Support this little musical gem of a 'get together'…a cosy little upstairs room above a great little traditional city centre pub in the heart of Brum. Appreciative audiences of songwriters doing their own original works. Think of those classic old stories of intimate folk / blues clubs that sprang up in the 60s, but given a twist to accommodate the varying musical styles of the past decades bringing it right up to date with contemporary performers from near and far.
Add to that the great friendly atmosphere of The Craven, the award winning beers and independent ales oh and the quality traditional bar food of varying home baked cobs of your choice, sausage rolls, pork pies, scotch eggs etc etc…courtesy of John Brabbins, Sandie, Libbie and James.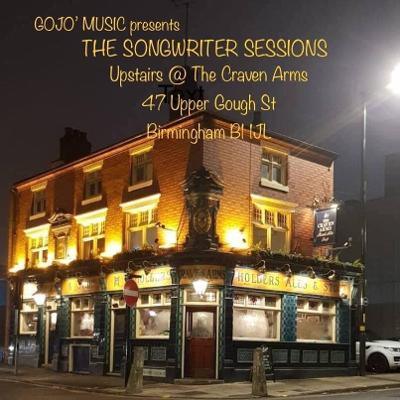 SUN 6TH FEBRUARY 2022: The Songwriter Sessions, Upstairs @ The Craven Arms, 47 Upper Gough St, Birmingham, B1 1JL. GARY O'DEA plus SPECIAL GUEST – STEVE GIBBONS. 4pm Doors £10 tickets. The 2022 Songwriter's Sessions @ The Craven Arms, Birmingham gets off to a cracking start with our resident songwriter and host GARY O'DEA being joined by his Special Guest the legendary Birmingham Songwriter STEVE GIBBONS! A musical career spanning more than 60 years of performance, from The Dominettes to The Uglys, Balls, The Idle Race then the glorious Rock n' Roll since the 1970's of THE STEVE GIBBONS BAND and in recent years a side kick operation called The Dylan Project…Steve has delivered quality music and memorable live gigs around the world. We are thrilled that he is playing The Songwriter Sessions for us here at The Craven Arms, Birmingham. DO NOT MISS…tickets are on sale from behind the bar of The Craven Arms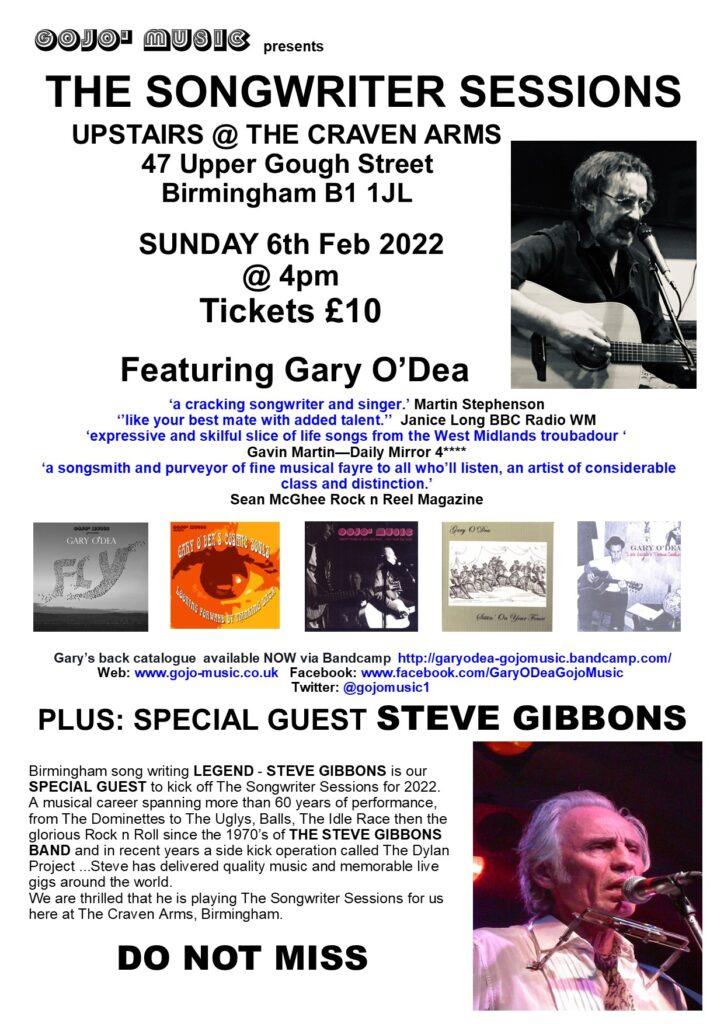 WE ARE ALSO PLEASED TO CONFIRM THE FOLLOWING SONGWRITERS SESSIONS SPECIAL GUESTS…
SUN 13TH MARCH 2022… from Birmingham, a founder member of British reggae pioneers Steel Pulse and in recent years fronting his own excellent Gabbidon Band…singer-songwriter / guitarist BASIL GABBIDON …ticket details to be announced.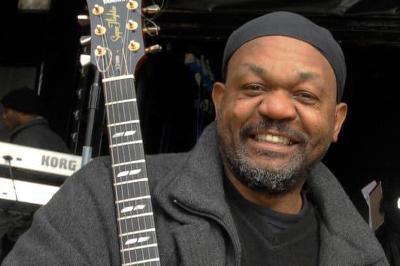 SUN 24TH APRIL … sees the return of the brilliant folk / pop duo BIRDBROTHER to soothe your souls in these troubled times. Ticket details to be announced
Get these dates in your diary…we are serving the people of Birmingham up a variety of top class musical nourishment across many genres. All this …and the best ales in Brum at the friendliest pub in Brum. YOU LUCKY PEOPLE 🙂