Here's a collection of pics from across the recording sessions of the FLY album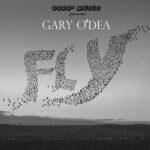 which took place on various dates between Nov 2014 to July 2015 featuring the musicians involved. Special mention to Eddy Morton for his co-production and engineering work as well as his fantastic musicianship
Gary O'Dea: Lead vocals / acoustic guitar / harmonica / percussion:
A massive thank you to all that contributed their skills and time to this collection of songs. My songs are like pictures I draw…thank you for helping me colour them in so wonderfully.
Eddy Morton: Lead & Slide Guitar / Dobro / Bass / Mandolin / Keyboards / Accordion / Percussion / Sitar Effects / Backing vocals.
Raj Sahota: Dohl and Tabla Drums:
Birmingham Clarion Singers Socialist Choir:
Micky Barker: Drums
Dan Clark: Trumpet.
Jen Robins: Backing vocals