Early gig confirmations for 2019…
The Songwriter Sessions at The Wellington – Birmingham city centre kick off in 2019 with a cracker on Sunday 27th Jan at the usual time of 4pm featuring as my 'Special Guest' the Steve Lamacq (BBC 6 Music) championed singer songwriter Ian Passey / The Humdrum Express. The Kidderminster based songwriter continues to document the quirks of modern times in a unique and infectious manner.
'Brilliant and observational' Steve Lamacq   https://www.thehumdrumexpress.com/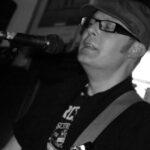 TICKETS WILL GO ON SALE ON THE 4th JAN
The February Session on Sun 24th see's as my 'Special Guest' the long time Birmingham based (but not for much longer sadly) Belfast born songwriter and musician Tom Martin gracing us with an intimate gig before he leaves the UK to base himself back in Ireland. Tom has been a noted and respected musician and songwriter by those that matter in the local West Midlands music scene for over 30 years, he has contributed massively to quality music in this area during this time, not only as a performer but also running his own venue for over 12 years now The Tower of Song in Kings Norton. Tom doesn't do the 'celeb' or the plastic sycophantic ligging and ass kissing and ego stroking that goes on in 'the scene', he just goes about his craft quietly and unassumingly with skill and technique and gets the job done, whether it's an intimate solo gig he's doing or a full band 'Celtic Soul' performance…and these feature some stunning musicians as well. I'm honoured that Toms agreed to do a Songwriters Session for me… http://www.tommartinmusic.com/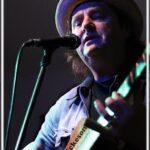 PLUS…
I can also confirm that I'll be doing a support to Tom and his 'Celtic Soul' band at his last gig at the Tower of Song before he leaves to base himself in Ireland on Sat March 30th. Toms son is taking the venue over (so that's a bit of good news) and Tom will hopefully return when possible for a gig for us.
'Widely regarded as one of the finest guitarists to come out of Ireland, but primarily a brilliant songwriter of longstanding cult status…easy to listen to, hard to define, with a melodic touch of Paul Simon and lyrical insight of John Prine, but with a sound and songwriting skill that is undeniably all his own.' Belfast Telegraph.
Get along and show your appreciation for this guy…he's been quality for years…LOCAL RADIO SHOULD DO A RESPECTFUL FEATURE ON THE GUY – HE'S EARNED IT!
There are other dates I'm waiting for confirmations on – both local and national. I'll announce them with the usual fanfare ASAP …here's to 2019 'All The Very Best To You and thanks for your support hope to see you soon'
Gary x 🙂