Pleased / chuffed / dancing around the room to announce I'll be doing a support slot to me old mates The Dirty Strangers at the legendary Troubadour Club (Dylan, Hendrix, Zepplin etc,) in London on Fri 17th May …more details and ticket information to be announced nearer the date https://www.youtube.com/watch?v=h-iRbHuENT0
The Dirty Strangers were one of the best rock n roll bands around in the 80s and early 90s and featured many fine musicians including the late great guitar player Paul Fox (The Ruts see pic 1) as well as the brilliant Angie Brown as a co-vocalist in the band (she still graces their presence on very special ocassions – real class 🎶💚👍 https://www.youtube.com/watch?v=m50HM01_SVc ) …alongside the main man Dirty Al (Alan Clayton ) lead vocals / frontman and now rockin' guitarist as well…plus long time keyboard player Scotty Mulvey still ripping it up on the keys…and Al and Scotty are still keeping the stripped down no nonsense good wholesome rock n roll / r & b flame burning bright.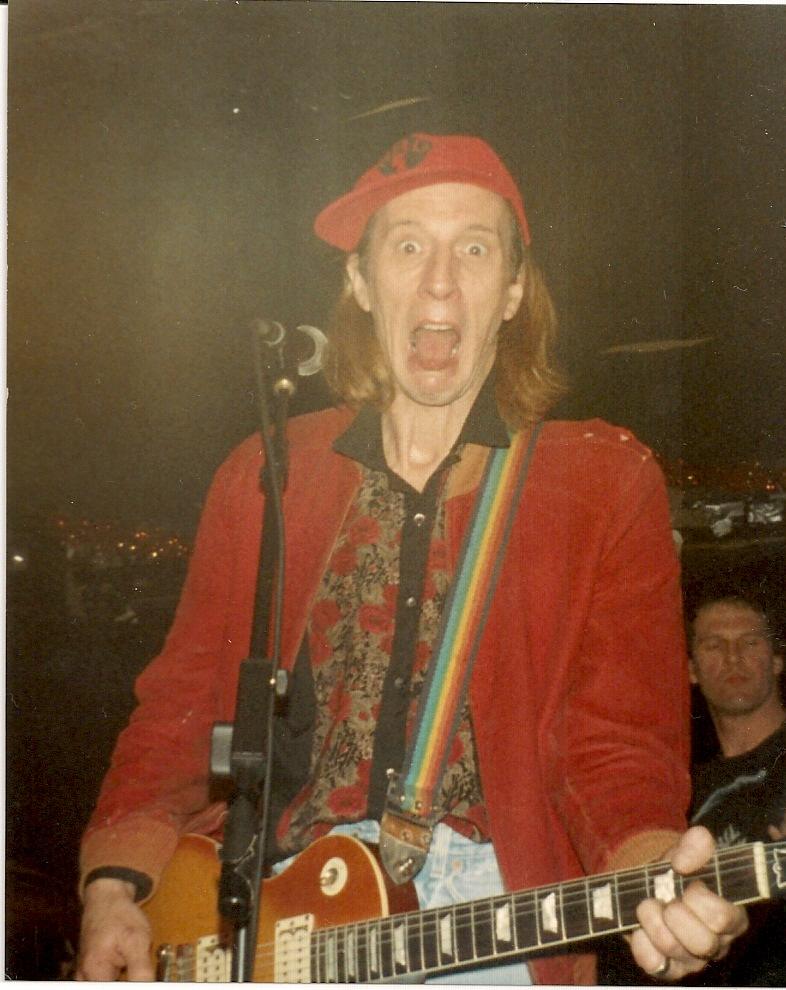 My connection to the band originally starts when Scotty was playing keyboards in my old mate Gary John Lammin fine band D'Rango Slang that also featured another old mate and great guitar player Mickie Owen back around 1983. A band I was still drumming in at the time – The Midnight Ramblers with Glenn Tranter supported them in a local club see pics 2) Scotty – D'Rango Slang) 3) Gary and Mickie – D'Rango Slang) 4) Midnight Ramblers. That was one of Scotty's last gigs with D'Rango – he was off to join The Dirty Strangers not long after.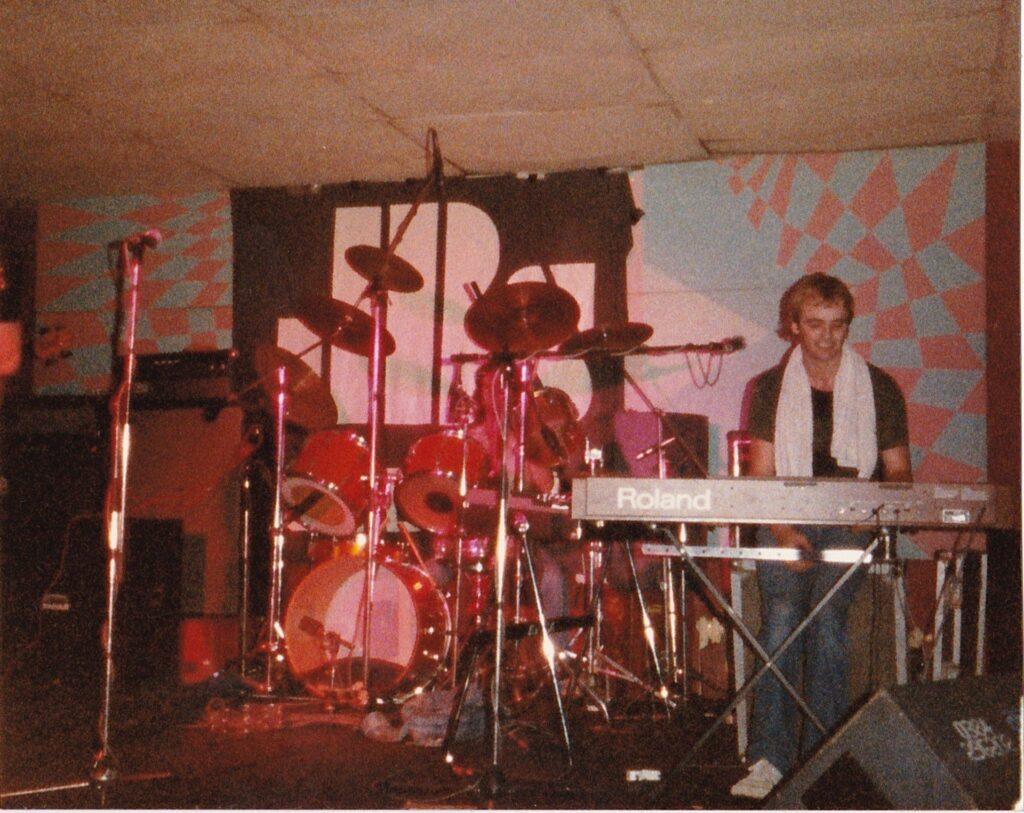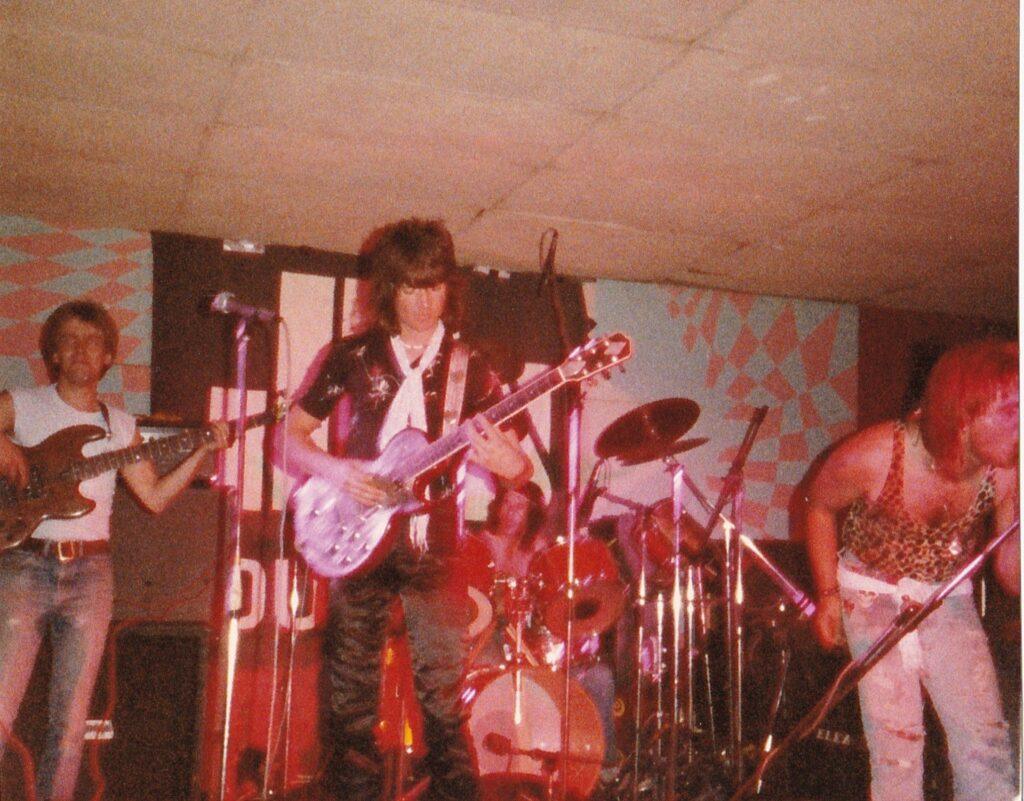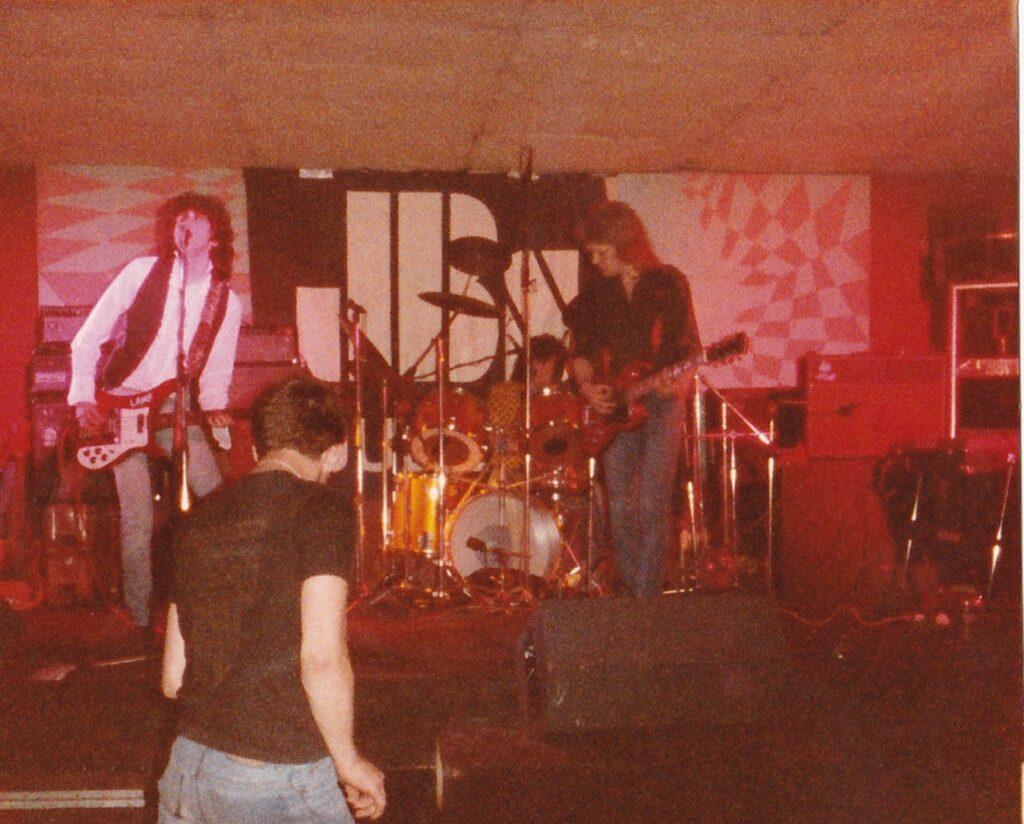 Then in my old band The Love Hounds (1986-90) – when the Dirties toured their first album (around 1988/ 89) I got the support slot for the Love Hounds on a few of their Midland dates see pic 5. At the JBs gig we did a cover of Ronnie Woods song 'Outlaw' and Al called Ronnie on the pay phone in the dressing room of JBs and held the door open so he heard it 🙂…we were made up – especially Ecka Cox ( Desmond Ecka ) cos' he played a mighty fine bit of slide guitar on it bless him 👍🎶💚 … There was a mutual appreciation society between the bands, they were fellow 'souls' in what was a very fickle / plastic music scene of the late 80s…we were a rock n roll band, so were they…there were'nt many of us around in that 'shoe gazing' period. Foxy wore a Love Hounds t-shirt on an interview / gig they did on a very early UK Internet music show – whose name escapes me but perhaps Alan or someone in the band remembers it or has a copy of it?…I'd love to see it 😃.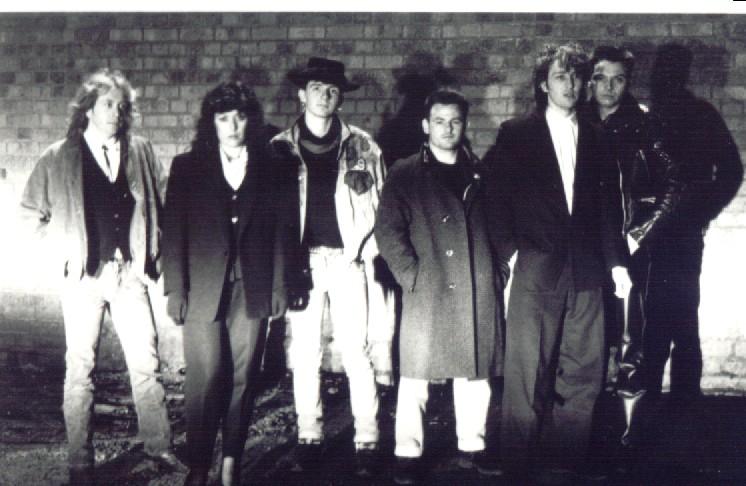 Their debut album featured none other than Stones guitar slingers Keith Richards and Ronnie Wood who loved the band and joined them in the studio to play on a few tracks…Ronnie Wood even featured in a video for a single off the first album Here She Comes https://www.youtube.com/watch?v=Qdsq4b1lu14 …and that Stones connection continues to this day…heres The Dirties warming the Stones backline up on a recent world tour https://www.youtube.com/watch?v=D5KTGNssLD8
We became firm fans as well as friends of the band as well, venturing down to a few London gigs, we took a mini bus one time that Dave Ohms drove …but the real funny one was the trip that me and Tim Johnson made by train to see the Dirties on their own manor…The Opera on The Green at Sheperds Bush, London…lol lol it was fuckin epic, it should have been filmed lol 😅😅 as it combined Ray Mears Survival type antics, Richard Attenborough 'animals in their natural environment' scenes and a type of Ken Loach 'realism documentary style that incorporated rough sleeping and the iconic story of 'Saturday Night / Sunday Morning …from Tipton to London and Back with a alcoholic casualty lol lol it still makes me smile today thinking about it…see pic 6 for the state of Tim Johnson at the gig playing 'a rock n roll air guitar at the feet of Al and Foxy) 😂😂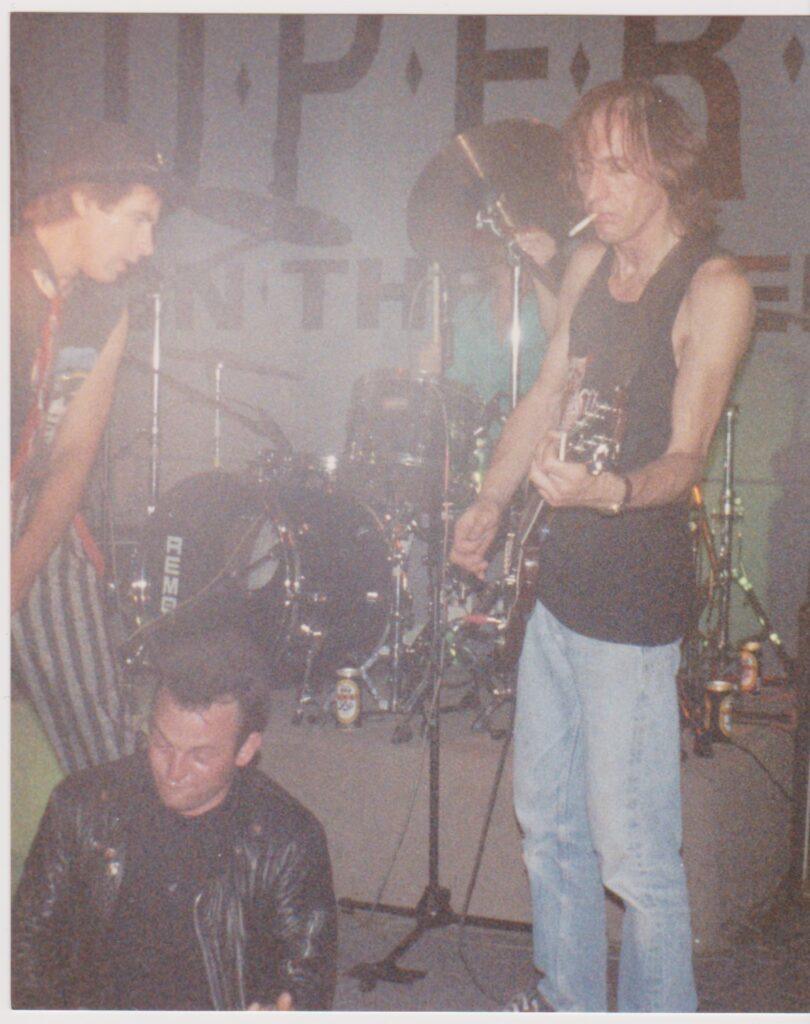 Anyway, I'm giving plenty of notice about the date, put it in your diary / calandar and tell your friends, because it'll be a real old school rock n roll party night – and the after club DJ is none other than the legendary 'digger out of a crunching groove' Cruel Valentino Paul Clayton 👍😃🎶 It would be great to see a few old London faces (one definitely for you Steve Finn 👍🎶) as well as those who fancy planning a weekend in 'Da Kapital'…come on lifes too short…a few of us oldies have recent examples of how true that saying is. It's Only Rock n Roll…but we like it, love it…yes indeed #onelove #rocknroll