Black Country Echoes presents
Gary O'Dea – Still The Enemy Within – Monday 3rd November @ The Lighthouse Media Centre Wolverhampton…
6pm Gary O'Dea – live solo acoustic – in the bar followed by a special screening of Still The Enemy Within http://light-house.co.uk/calendar/2014/08/still-the-enemy-within/ DO NOT MISS…
As a musician and songwriter in the 80s Gary was a supporter of the miners campaign – here's the original version of 'You Oughta Burn' recorded by Gary's band in the 80's The Love Hounds that featured on Gary's debut album 'Love Hounds & Fortune Cookies http://garyodea-gojomusic.bandcamp.com/track/you-oughta-burn which was written about Thatchers reign.
Plus here's a recorded dvd version from 2012 recorded live at The Lighthouse with Gary's then line up Cosmic Soulshttps://www.youtube.com/watch?v=iHag2_-CmOg&list=UUqpjX7_hGFcz-KoC8WnsT0w
Pic 1: Gary with Arthur Scargill @ The Lighthouse – Wolverhampton 11/3/10
Pic 2: Gary with the wonderful Jean Gittens @ The Casa Bar, Liverpool 1/6/13 for the Radical Liverpool gig. Jean – a Miners wife and mother – became engaged in the strike and began writing and performing her poetry in support of the cause.
Pic 3: Thatcher effigy as we danced on her grave at Jonesy's Rebel HQ – Wolves 17/4/13…'You Oughta' Burn…for a long, long time.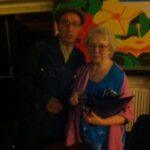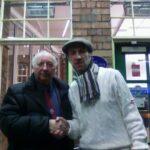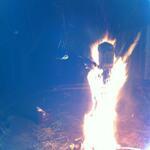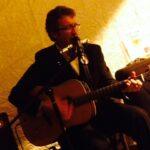 Still The Enemy Within http://the-enemy-within.org.uk/